I thought I would link to four podcasts I've found interesting and helpful recently. The Thinking Fellows . This is ...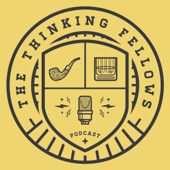 With great thankfulness in my heart, I have an exciting announcement to make! I have just accepted a call to serve as Interim A...

Dear friends, Merry Christmas! I'm nearing the end of my second week in New York, so I believe it may be time for a quick update. ...

Adapted from the Westminster Shorter Catechism by Benjamin Keach and Hercules Collins and published by the Association of Baptists in London...